Welcome to

Fishalida

We bring the sea breeze to the center of Corfu town
From the Beginning
Reastaurant Fishalida
We bring the sea breeze to the center of Corfu town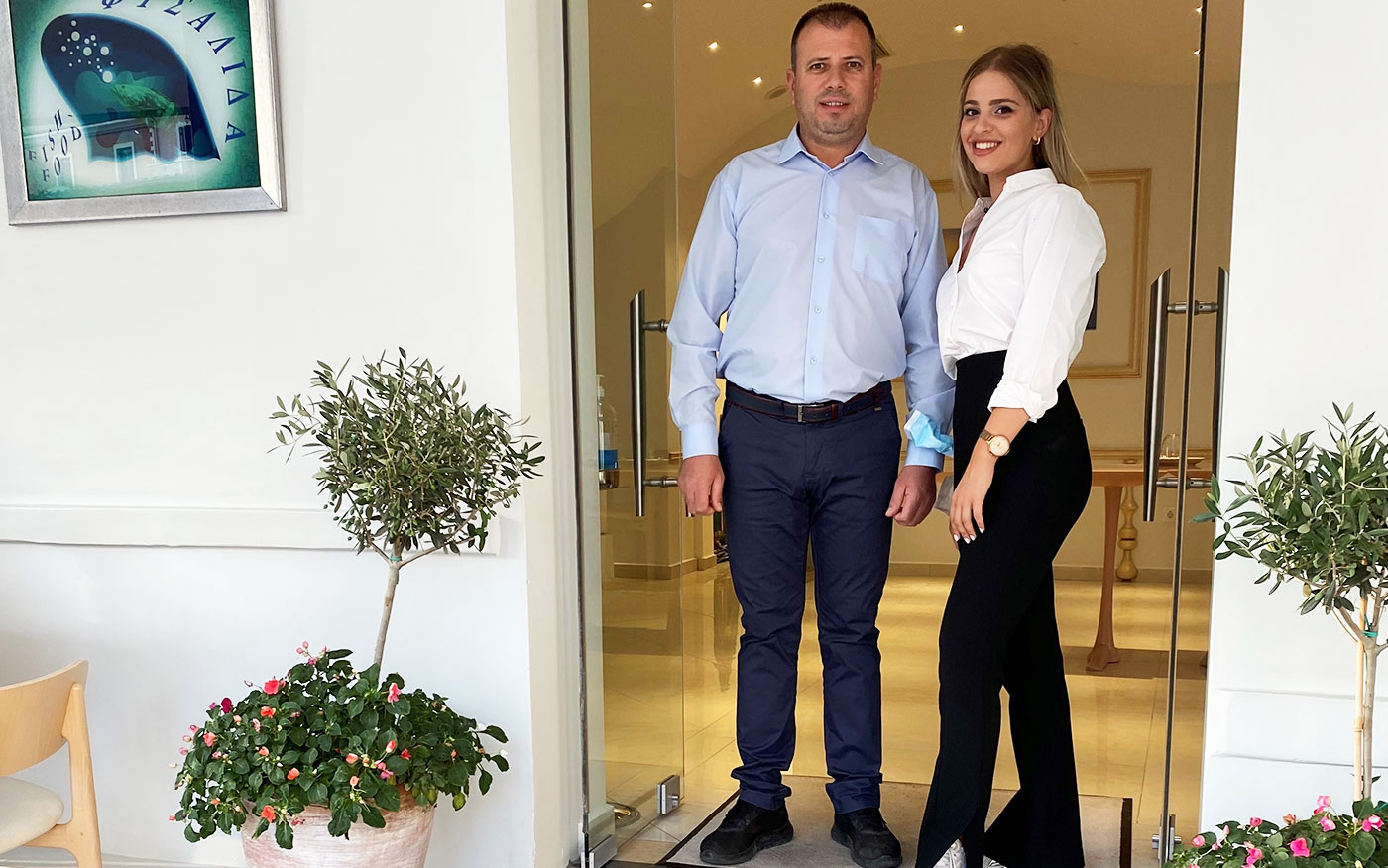 About Us
Our restaurant "Fishalida" opened its doors in 2015 right next to our fishmonger "The Boutique" for our customers to pick the freshest fish of their choice and for it to be cooked to be enjoyed either at our restaurant or at the comfort of their own home. Our customers' love and acceptance led us to expand our indoor space in order to be able to serve them in the most professional way. With the best ingredients and the freshest sea products we create simple, but modern and refined tastes.
Interior
Lounge
It's a beautiful space combining white and blue tones, that brings the calmness of the sea in the town of Corfu Island.
Service
Our Staff
Our team is here for you, to provide you the best service. We're here to help you choose the perfect meal for your taste and choose between a big variety of fish and dishes. Our chefs and the kitchen staff create the tastiest meals with pure ingredients based solely on the Greek cuisine.
Salads
Mixed salad with sun-dried fruits, soft cheese and honey & lemon dressing

Ανάμεικτη σαλάτα με αποξειραμένα φρούτα, ανθότυρο και ντρέσινγκ μέλι & λεμόνι

Caesar salad with shrimps

Σίζαρ σαλάτα µε γαρίδες

Caesar salad with shrimps
Starters
Marinated octopus in vinegar

Χταπόδι μαριναρισμένο σε ξύδι

Marinated Sea Bass fillet (based) on tomato bruschetta

Φιλέτο Λαυράκι μαριναρισμένο πάνω σε μπρουσκέτα ντομάτας

Fava bean with fresh onion, caper & cherry tomatoes

Φάβα με φρέσκο κρεμμυδάκι, κάπαρη & ντοματίνια

Φρέσκιες πατάτες Τηγανιτές

Fried Feta cheese with aubergine salad & tomato confi

Φέτα τηγανιτή µε µελιτζανοσαλάτα και ντοµάτα κόνφι

Salmon small rolls with spinach, cream cheese & plums

Ρολάκια σολοµού µε σπανάκι, κρέµα τυριού και δαµάσκηνα

Scallops sauteed with mango sauce and salmon eggs

Χτένια σωτέ µε σάλτσα µάνγκο και αυγά σολοµού
Pasta / Risotto
Spaghetti with fresh seafood

Σπαγγέτι με φρέσκα θαλασσινά

Shrimp risotto with pumpkin cream and crispy prosciuto

Ριζότο γαρίδας µε κρέµα κολοκύθας και τραγανό προσούτο

Handmade prawn torteli with sauce of shrimps, aromated with ginger

Τορτέλι γαρίδας µε σάλτσα από γαρίδες αρωµατισµένη µε τζίντζερ
Κυρίως
Grilled Sea Bream Served with Boiled Vegetables

Τσιπούρα Ψητή µε Βραστά Λαχανικά

Seabass fillet with green fava bean and aubergines ragù

Φιλέτο λαυράκι µε πράσινη φάβα και µελιτζάνες ραγού

Tuna fillet taliata with grilled vegetables, rocket and parmesan flakes

Φιλέτο τόνου ταλιάτα µε ψητά λαχανικά, ρόκα και φλίδες παρµεζάνας

Salmon fillet with quinoa salad, pure of cauliflower and orange sauce

Φιλέτο σολοµού µε κινόα σαλάτα, πουρέ από κουνουπίδι και σάλτσα πορτοκάλι
Weekly Special
Cuttlefish "Giouvetsi" with small pasta

Σουπιά γιουβέτσι µε µακαρονάκι κοφτό

Mousakas with shrimp minced

Μουσακάς µε κιµά γαρίδας

Traditional Bourdetto with tope

Παραδοσιακό µπουρδέτο µε Γαλέο

Grilled Kalamari with boiled vegetables

Καλαµάρι ψητό µε βραστά λαχανικά

Grilled Prawns with grilled vegetables

Γαρίδες ψητές µε ψητά λαχανικά

Salad with spinach, rocket, grilled haloumi cheese, and ginger dressing

Σαλάτα με σπανάκι, ρόκα, ψητό χαλούμι, και ντρέσινγ τζίντζερ
Contact Us
Fill in the form below and we will contact you as soon as possible
Reservation
Book your table